Nine of the original 12 European Super League clubs, including the Premier League's 'Big Six', declared their commitment to UEFA and its competitions at the continental and domestic level on Friday; Real Madrid, Barcelona, and Juventus respond with a coordinated statement on Saturday
Real Madrid, Barcelona, and Juventus on Saturday defended the aborted Super League project after the nine other clubs were given a financial penalty by UEFA for their involvement. The three clubs said they had received "unacceptable" threats from UEFA and FIFA since the project collapsed just two days after it was announced last month when six Premier League clubs and three other teams pulled out. In a joint statement, Real, Barcelona and Juventus said the Super League had been launched "with the aim of providing solutions to the current unsustainable situation in the football industry".
UEFA said it would take "appropriate action" against the three clubs who still support the Super League project.
The clubs responded that "the founding clubs have suffered, and continue to suffer, unacceptable third-party pressures (and) threats."
Official Website with information about the next Real Madrid games and the latest news about the football club, games, players, schedule, and tickets.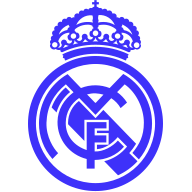 www.realmadrid.com
The latest news from FC Barcelona — schedule, tickets, injury updates, player info, video, match stats and highlights, standings, official shop & more
www.fcbarcelona.com